Your event location in the heart of Vienna
The Wiener Rathauskeller is a unique and distinctive blend of tradition and enjoyment. Whatever you are in the mood for: In the unique ambience of the traditional halls and parlours of the Wiener Rathauskeller your celebrations will exceed all expectations.The Wiener Rathauskeller with its 1,100 m² premises is the ideal venue for a great variety of events. Be it exclusive receptions and functions, company parties or private events such as weddings, birthdays or anniversaries – we strive to make all your events an unforgettable experience. We also spoil you with culinary delights, from delicious traditional Viennese treats to big gala buffets.
8 reasons to have your event at the Wiener Rathauskeller
location in the center of Vienna
good accessibility by public transport
parking possibilities in the garage Rathauspark
historical ambience in one of the sights of Vienna - the Vienna City Hall
different sized rooms with different design
excellent Austrian cuisine
many years of experience in the field of event organization and realization
Tailor-made events, according to your taste
The right offer for your event
Different types of events have different requirements, and we always do our best to meet them as much as possible.
up to 300 guests
Size: 285 m²
up to 120 guests
Size: 160 m²
up to 300 guests
Size: 280 m²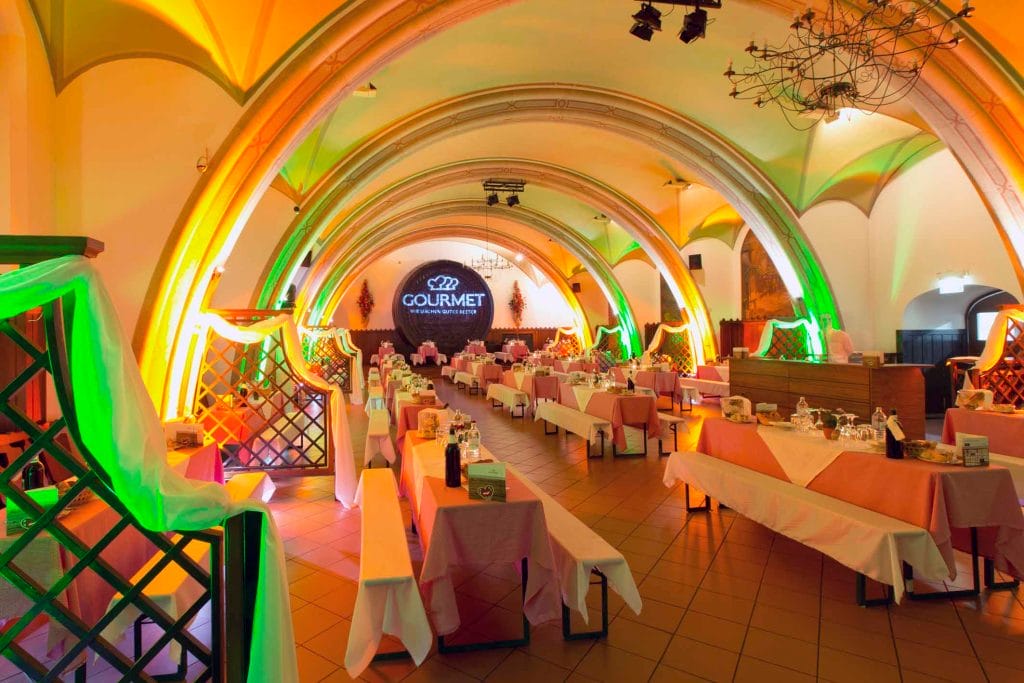 up to 320 guests
Size: 287 m²
up to 60 guests
Size: 105 m²